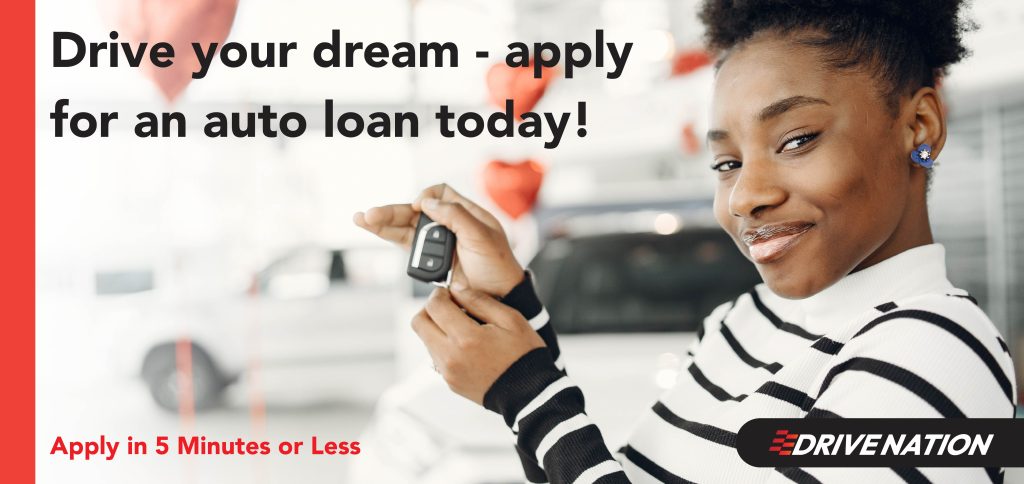 Apply Now: Get on the Road to Your Dream Car
Your Auto Loan Questions Answered
How do auto loans work?
Auto loans, like personal and home loans, let you pay for a car in installments. To apply, reach out to local credit unions or Drive Nation Auto. They'll send your application to lenders for the best rates. Your loan amount depends on your residential, employment, and debt payment history. Since everyone's credit history is different, apply for a loan to find out how much you can borrow.
How long can I finance a car with an auto loan?
When applying for a loan, your payment history is considered. A good history means a longer loan. Also, older vehicles have shorter loan terms. Cars older than 15 years or with over 150,000 miles are more likely to have shorter loans.
How much of a down payment do I need for an auto loan?
The amount you would need in a down payment depends on how much money the bank has decided to lend you for your vehicle purchase based on your credit application and how much the vehicle you'd like to purchase costs.
What is the minimum credit score required for an auto loan?
Does applying for auto loans hurt your credit?
Can I get an auto loan with no credit or bad credit?
How long can I finance a car with an auto loan?